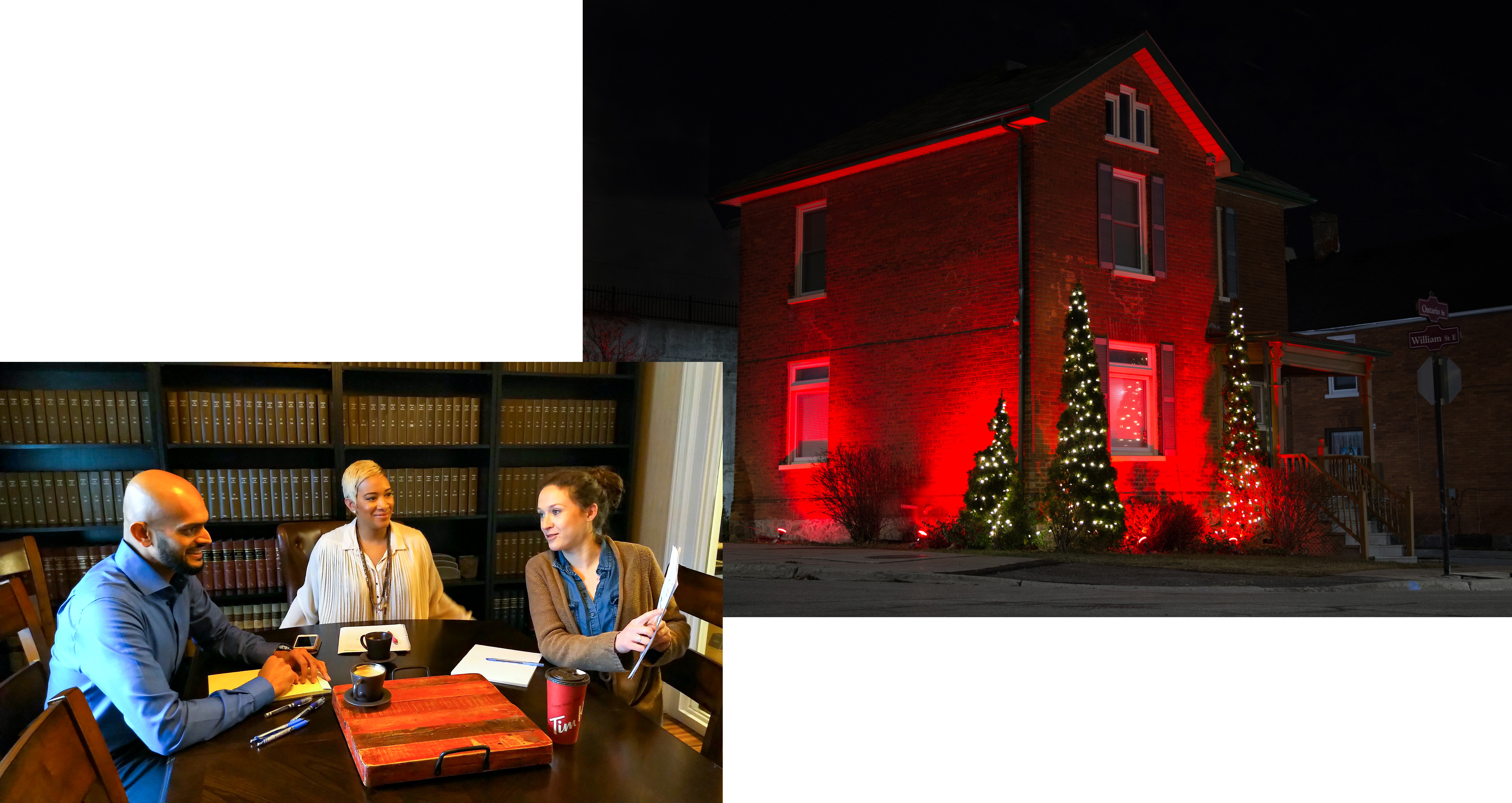 Joston is a legal services firm located in Oshawa with an established team of licensed paralegals, law clerks, and trained administrative staff, with over 30 years of experience, collectively. We also extensively network with firms that provide private investigation, bailiff (commercial lockouts and asset recovery) as well as process serving. Our goal is to provide prompt and attentive service.
We understand that you have a choice when it comes to hiring a legal firm and we assure our clients that we handle all matters with an inherent sense of responsibility and ensure you that requests will be handled with utmost care.
/** * @var $module \Ucraft\Module */ ?>
Sivanka R.

As an Ontario licensed bailiff organization, whenever any of our clients require legal services we have recommended Joston Legal and have received excellent feedback from our clients about the level of services and professionalism they have received from Joston Legal.

We wish Joston Legal all success!

Wendy P.

I would like to say that I have hired a woman from this company and she is doing a wonderful job for me. I cannot remember when there has been anyone so understanding and so giving of time, care, and commitment to my trouble. Excellent company, excellent service... THANK YOU SO VERY MUCH!!!!!!!

Wendy R.

Being in the financial services industry we require legal assistance from time to time and in these instances we turn to Joston Legal Services P.C. They have always provided us with consistent, timely, cost competitive solutions to fit our needs.

We highly recommend.

Jehann D.

As a specialty automotive facility, whenever we require legal services we turn unhesitantly to Joston Legal as they have always proven to be timely, responsible, and solution orientated in the handling of our matter.

We wish the team at Joston Legal all success in their beautiful new home.

Laura B.

I obtained Joston Legal Services for Small Claims Court. Rebecca was my paralegal. Not only is Rebecca extremely smart and professional she really understood the claim and worked very hard to obtain the money owed. I couldn't have done this on my own. Rebecca won my case and I was rewarded $22,500.00. I felt comfortable from day one and I would highly recommend Joston Legal Services.
/** * @var $module \Ucraft\Module */ ?>